Introduction
Fridgemate is a combination of physical accessories and mobile application that help people better utilize their shared refrigerators in communal kitchens. It is both an intelligent fridge manager for individual purposes, and a community platform for communication and sharing.
Background
In student accommodations, communal kitchen is a public area where students can share public kitchen appliances or dine and gather with their friends.
However, many students have had unpleasant experiences when sharing refrigerator with others. Those problems include the management of their own foods and the misbehavior of others.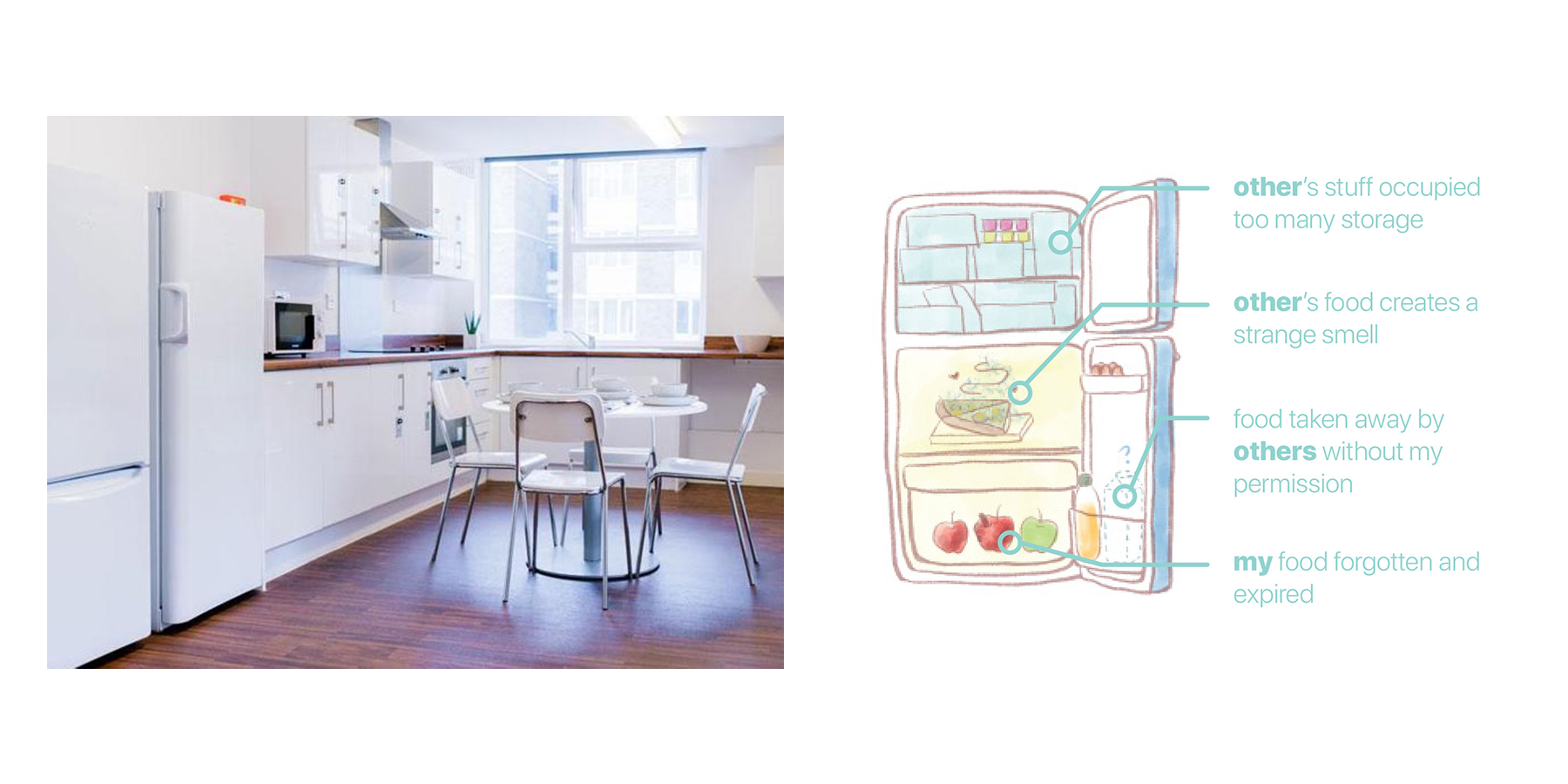 Idea
In order to help students better manage their food inside the fridge, as well as to better communicate with others who share the same fridge, I had the idea to design a product that combines a physical fridge accessory and a digital platform.
Key Points
Recognize & Manage

Information Sharing

Community Platform
Storyboard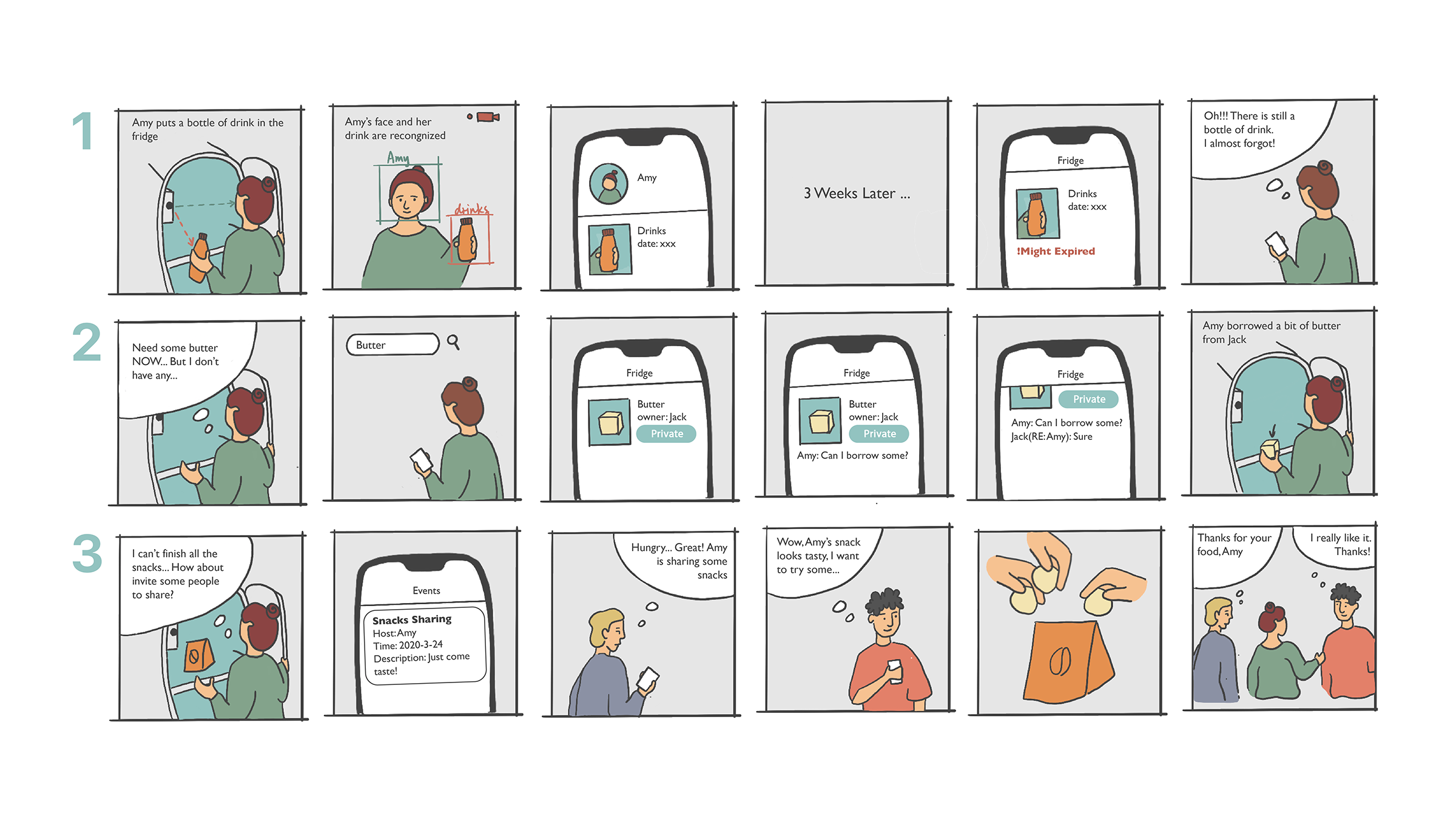 The Solution
Smart Camera
A smart camera device is designed inside the refrigerator to recognize users as well as objects so as to better manage and regulate the shared refrigerator.
Product design highlight: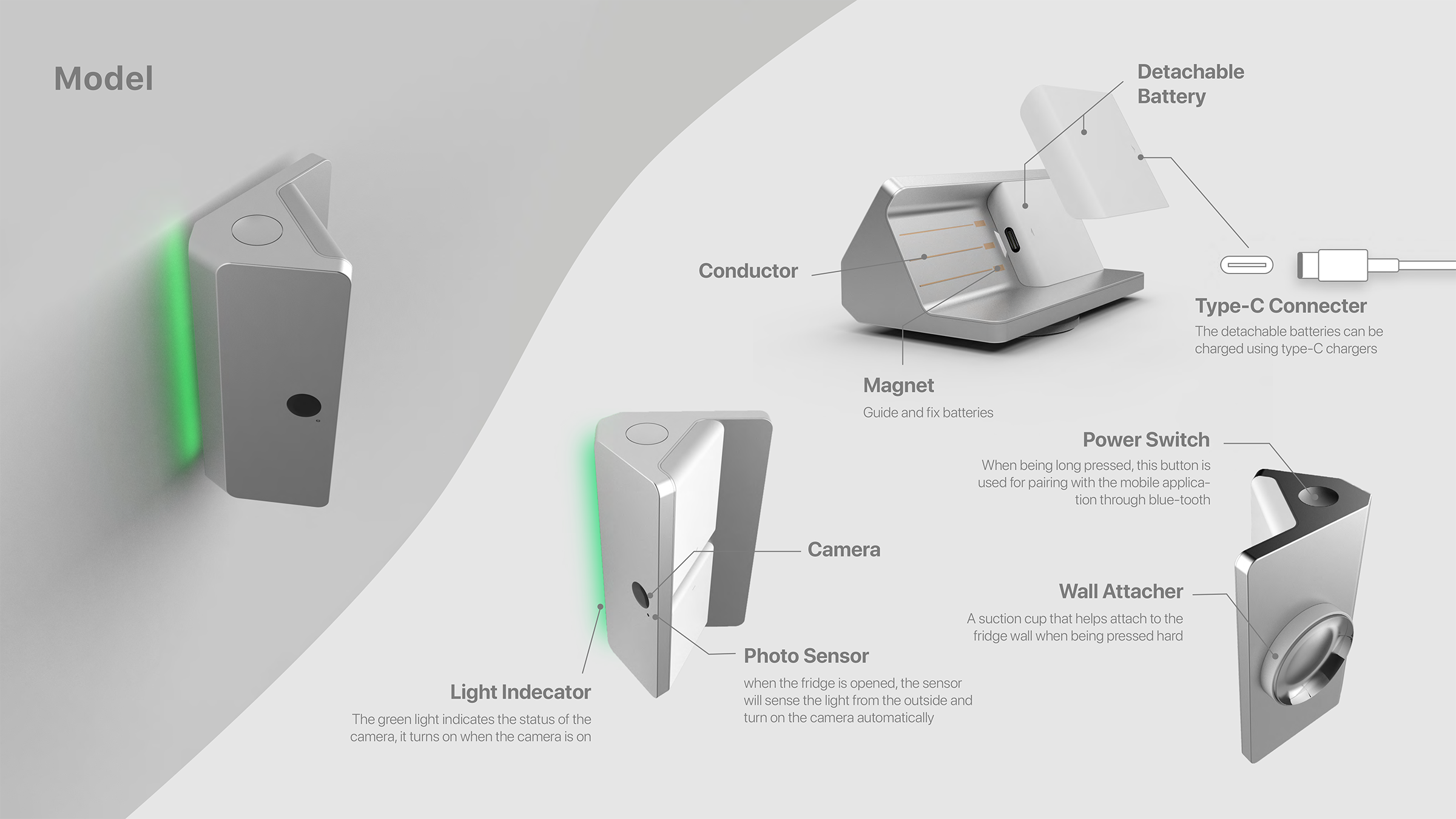 Digital Application
A digital application is designed to be both a fridge management platform and a communication platform, cooperating with the smart camera device.
UI design highlight: